The most easy to use data collection & analysis software
With Datapoly you can now perform analytics on every action taken in business.
The real-time analysis of data in motion enable you to get insight into your business and to make accurate decisions more quickly.

Step 1
REQUESTER Create and Send Data Request
Step 2
SUBMITTER Send Answer to Data Request
Step 3
REQUESTER View and Analyze Collected Data
Start Collecting Data
Free account Sign-UpJust the Basics
See Plans and PricingUnlimited Requests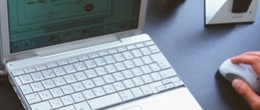 Start creating online free data collection requests or sign up for a low-cost account to add even more data collection and reporting functionalities.
Why Datapoly
The retrospective analysis of historic data performed by traditional business intelligence and reporting systems is not sufficient to meet the demands of operating in a competitive environment.
With Datapoly you can now track business events to drive increased business value.
Read More
Free account Sign-Up &nbsp for the Basics
See Plans and Pricing &nbsp for unlimited requests
Sign-in &nbsp if you already have an account